About Sompo Museum of Art

Concept
The Sompo Museum of Art is the only art museum in Asia
to house Vincent Van Gogh's masterpiece, Sunflowers.
The museum acts as a communicator of arts and culture amongst the busy streets of Shinjuku,
helping to develop a new interest in these fields. It also promotes regional and international exchange,
all while ensuring that it fosters diverse values to create an appealing art museum for all.
The museum's exterior design features a combination of vertical and curved surfaces
- designed around motifs from its core collection of Seiji Togo's artworks
- all while maintaining harmony with the existing headquarters building.
Facility Overview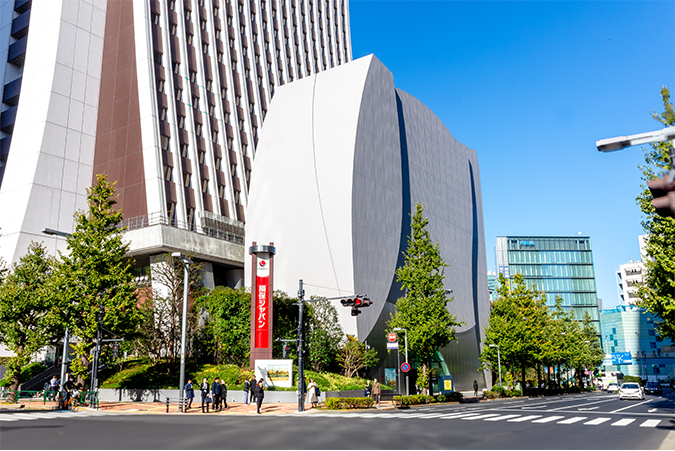 | | |
| --- | --- |
| Architectural design | TAISEI DESIGN Planners, Architects & Engineers |
| Exhibition gallery design | TANSEISHA Co., Ltd. |
| Construction | Reinforced concrete |
| Total floor area | 3,956 square meters |
| Floors | 6 above ground, 1 basement level |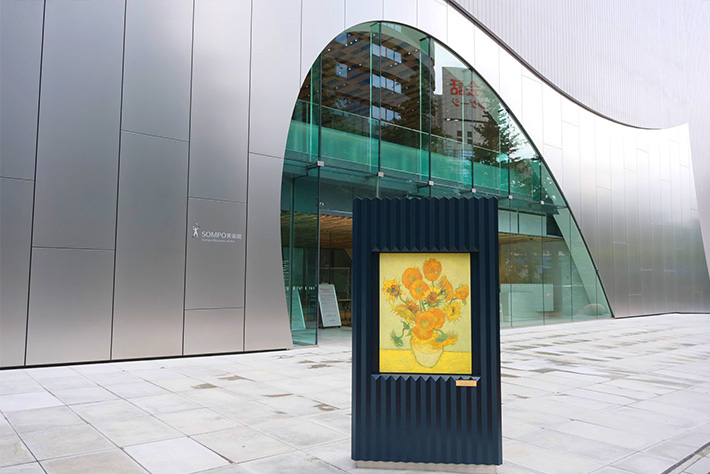 Building
The Sompo Museum of Art features the soft curves designed to match the bell-bottom shape of Sompo Japan's headquarters and an artistic and sculptural outlook, both of which are the design concepts of the new museum building. These curves have been incorporated in the building's interior and exterior,creating a unique space.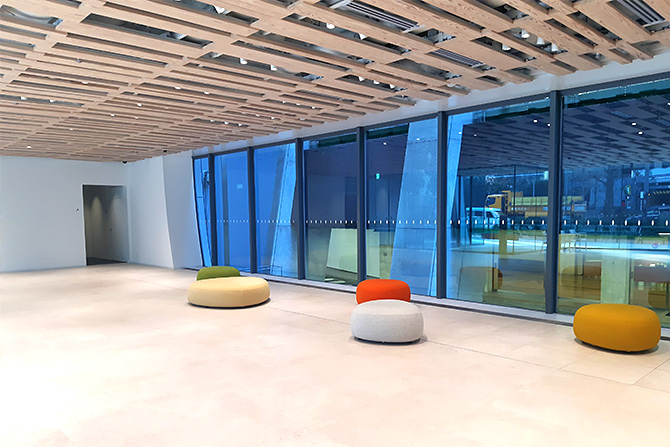 Building Interior
The building consists of a first-floor entrance hall,second-floor museum shop and rest space, and exhibition galleries spread from the third to fifth floors. Wood has been used in the ceilings and floors of the shop and rest space, creating a space where visitors can enjoy the afterglow of their visit in a comfortable atmosphere.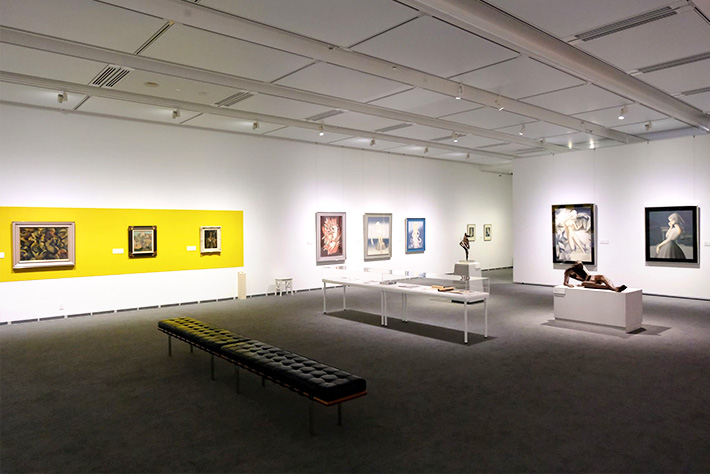 Exhibition Galleries
The exhibition galleries were built around white tones.A variety of equipment is installed inside of the exhibition galleries which enables various styles of exhibitions.
Sompo Museum of Art's Logo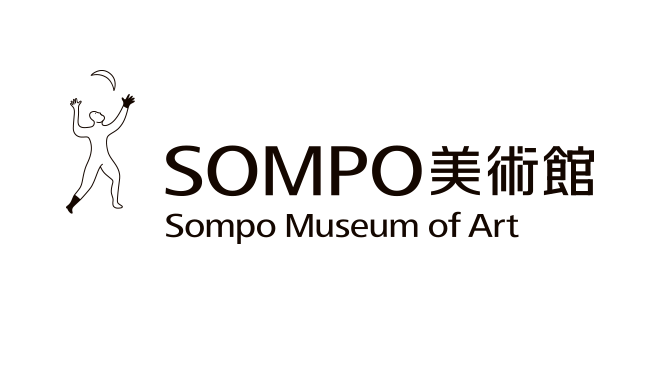 Our logo is based around a motif from Seiji Togo's Surrealistic Stroll, which is contained within themuseum's collection.
Finding a wonderful work of art allows people to open their hearts, feeling as though they exist within the world the piece reveals. We believe that the individual strolling within this artwork is a symbol for freedom of the heart.
We elected to use this as our logo with the hope that we place due importance on the freedom provided by art.