The Collection
The Sompo Museum of Art's collection consists of about 630 works, including Van Gogh's Sunflowers and works of Seiji Togo, a Japanese artist of Western-style painting.
The Museum's collection began with a bequest of 345 works of art by the family of Seiji Togo following the artist's death in 1978 (including 156 paintings by Togo, with the remainder being his collection of works by other artists). Later, with acquisitions such as Vincent van Gogh's Sunflowers (painted in the same year that Yasuda Kasai (Sompo's parent company) was established, in 1888), which was purchased as a Yasuda Kasai Centennial acquisition, and Impressionist and Post-Impressionist works by artists such as Renoir, Gauguin and Cézanne, a collection of works by the American folk artist Grandma Moses entrusted to the Museum, as well as works acquired through our artist support and awards programs, the collection has grown to an approximate total of 640 works of art.
※Our museum focuses on special, thematic exhibitions and does not have an exhibition space dedicated to the permanent collection.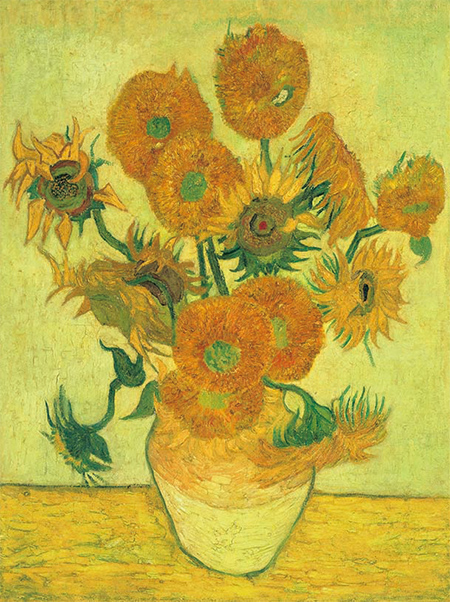 Vincent van Gogh

Sunflowers
During his time in Arles, Van Gogh painted seven versions of Sunflowers paintings all of which portray sunflowers arranged in a vase.
This tableau has been in the museum's collection since 1987, and is a permanent exhibit.
Seiji Togo
Seiji Togo was a Tokyo-based oil painter who worked with the Nika Society (a Japanese artists group). Currently the museum contains 240 pieces of his works and related materials