Information・Access
Facility information
Floor Map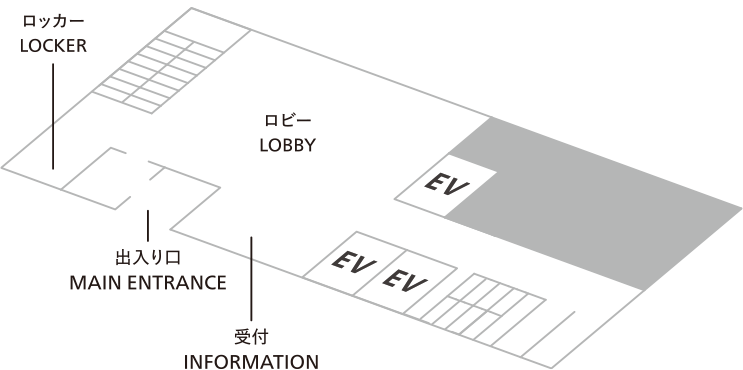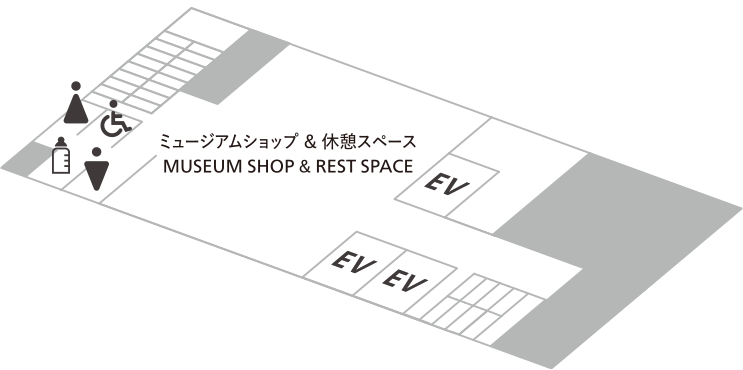 2F
Museum Shop & Rest Space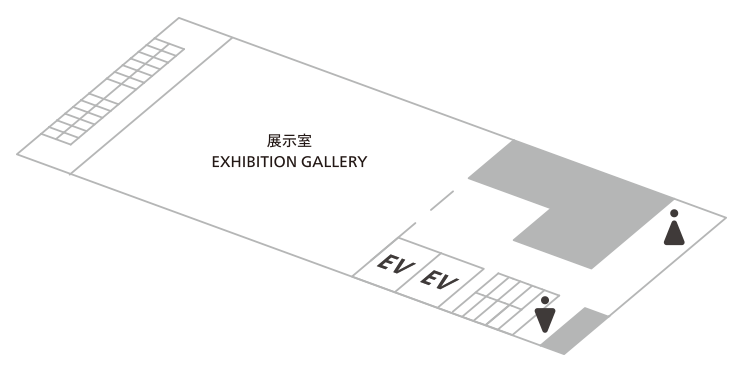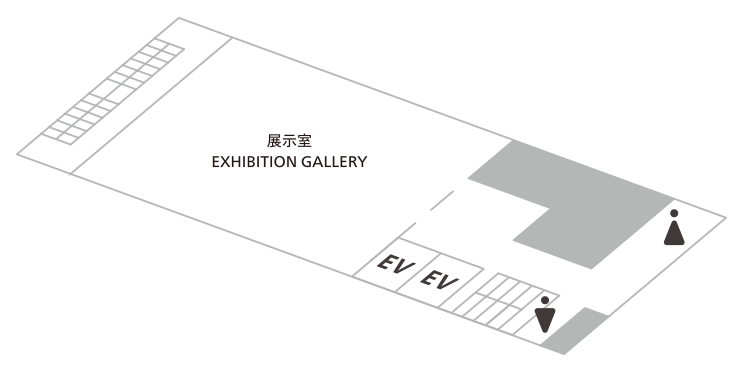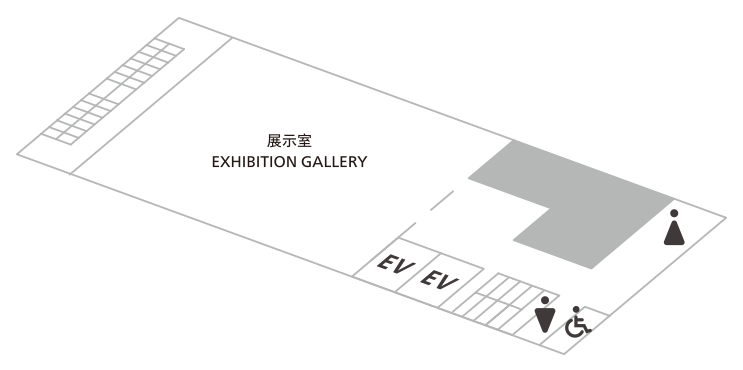 Floor Guide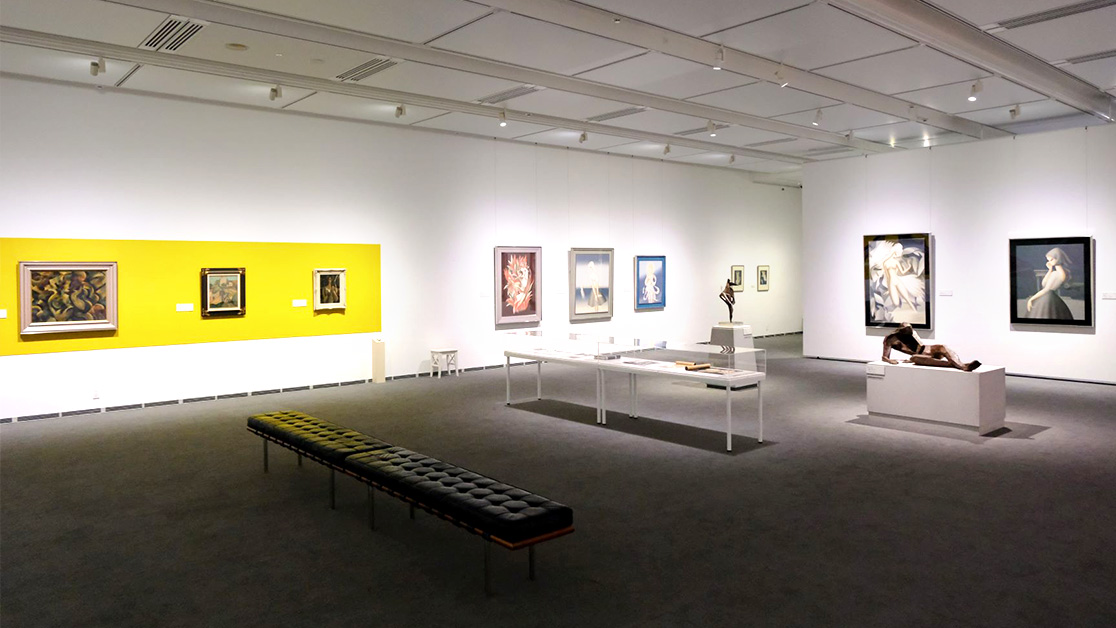 4F・5F Exhibition Galleries
Contains exhibition galleries that have been built with white tones to draw attention to the works featured within. The equipment within is highly reconfigurable, allowing for a variety of exhibition styles.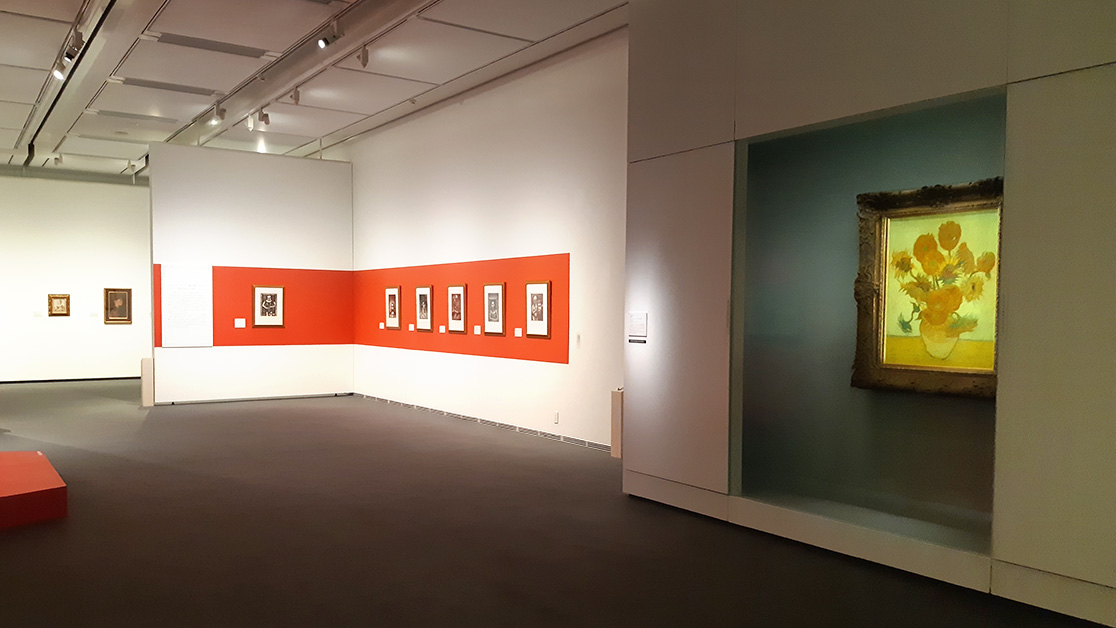 3F Exhibition Gallery
The third-floor features Van Gogh's Sunflowers, a piece that is representative of the museum. The exhibition method used here allows visitors to gain a closer appreciation of this work.
2F Museum Shop & Café
A space allowing visitors to enjoy refreshments or shopping while basking in the afterglow of their visit. The gently arching windows and five-meter-high wooden ceilings were built in harmony with the rest of the building, creating a comforting, soft space.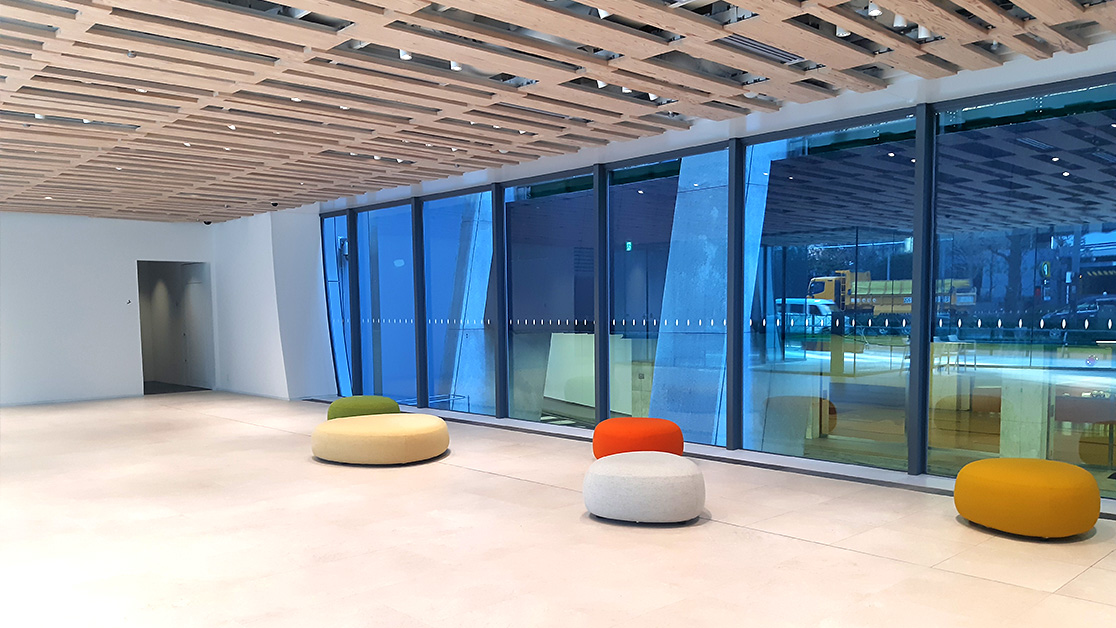 1F Entrance
The entrance hall helps to provide customers with a comfortable welcome through its elegantly tiled floors, white walls, and wooden ceilings.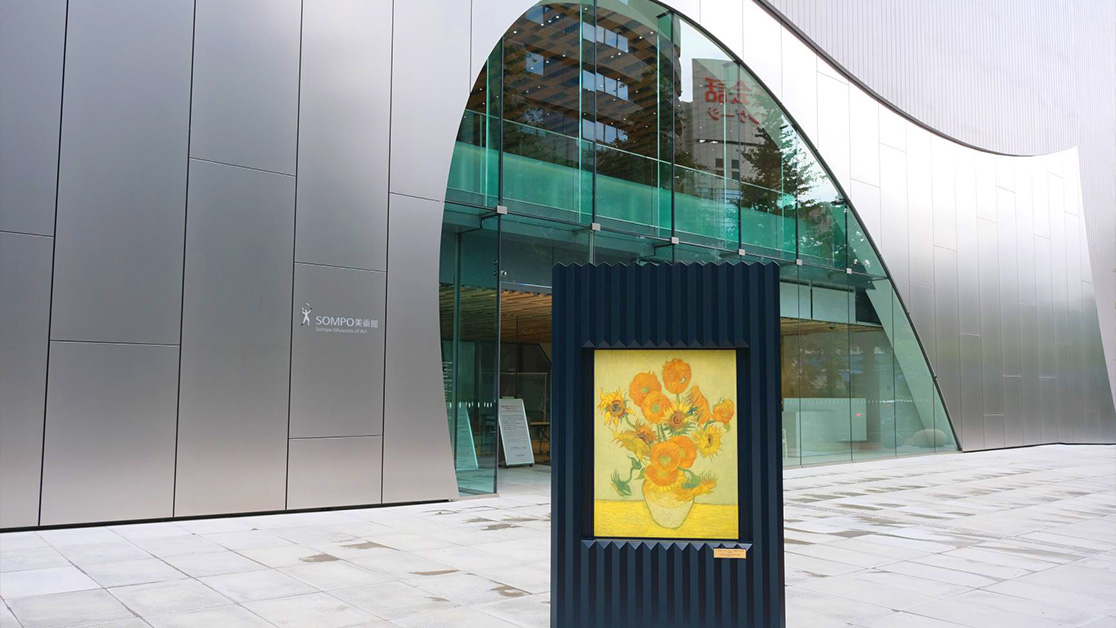 Entrance
The entrance to the museum has unique, gently curved windows. The front garden has a ceramic-plate reproduction of Van Gogh's Sunflowers and its surroundings feature flags with the museum's new logo, creating a cultural space in the area.