Current Exhibition
No exhibitions are being held currently.
Upcoming Exhibition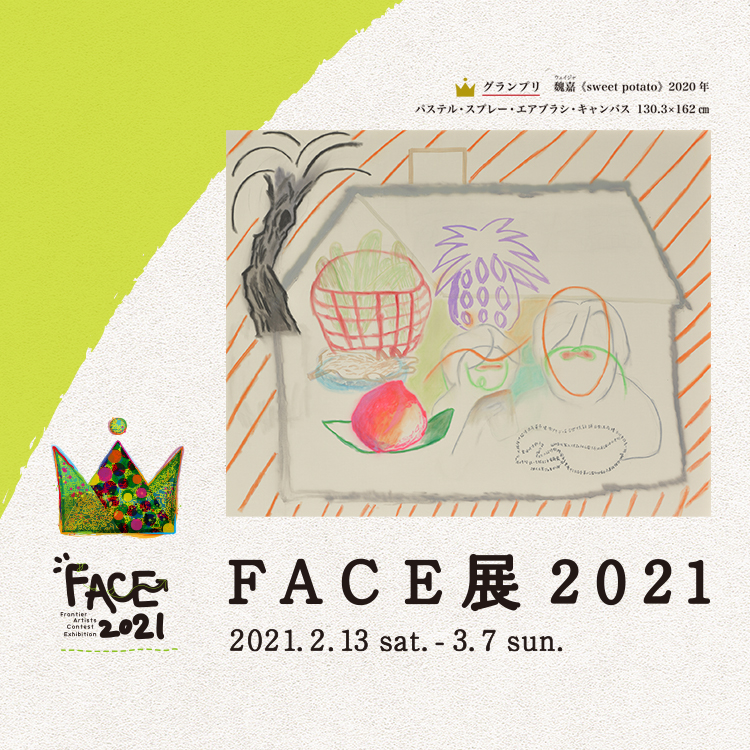 2021.02.13(Saturday)- 03.07(Sunday)
The Sompo Fine Art Foundation established the "Shorei-Sho Award" (or the "Outstanding Rising Artists Award") for emerging artists and the "Seiji Togo Memorial Museum Grand Prix Award" for established artists in 1977. Since then, the foundation has been organizing exhibitions of award winners. We decided to start a public entry competition called FACE to carry forward our 35-year mission of raising and supporting emerging artists.
The 9th FACE exhibition saw the entry of many attractive works from 1,193 emerging artists throughout Japan. The jury members selected 83 works of international appeal through a process of time-consuming consideration. Four Excellent Work Award winners each year will exhibit their works at a group show of 12 artists to be held every three years.