Upcoming Exhibition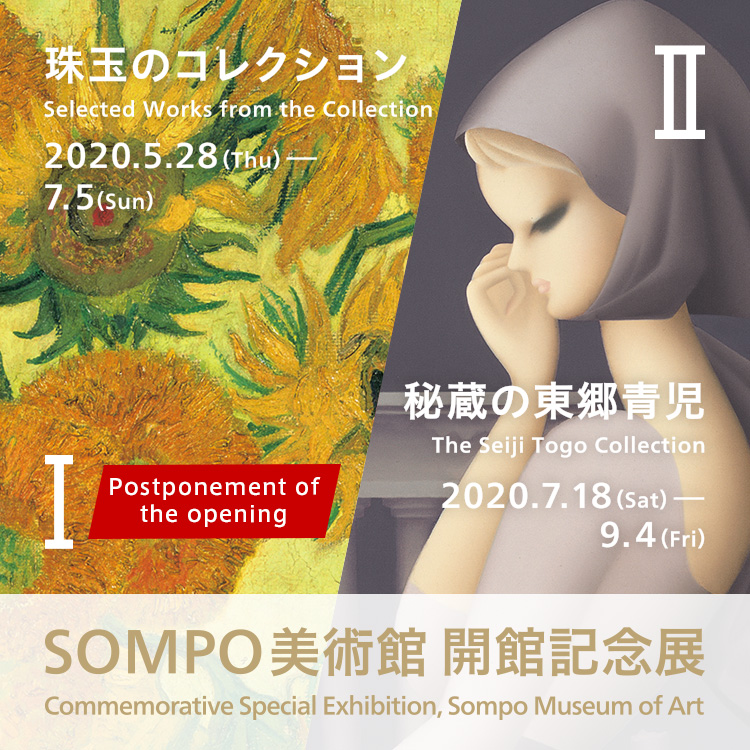 The opening has been postponed
Selected Works from the Collection:
The Grow of Life and Joy of Artistic Creation
Commemorative Special Exhibition Ⅰ.
2020.05.28(Thursday)- 07.05(Sunday)
From our collection, around 70 masterpieces of different genres, such as Western and Japanese style painting, sculpture, and porcelain, will be exhibited in the Commemorative Special Exhibition Part 1. The theme of this show derives from our new logo which symbolizes one of the most valuable aspects of art; "opening people's mind."
Encountering with the works selected here and appreciating their pure forms and colors, or sceneries and objects represented in them, viewers would be awakened a sense of exaltation or tranquility. Although difficult to experience in a busy daily life, such awakening of the sense through art is of great importance in leading to open-mindedness and thereby in fostering a meaningful life.
Days closed : Mondays