Current Exhibition
No exhibitions are being held currently.
Upcoming Exhibition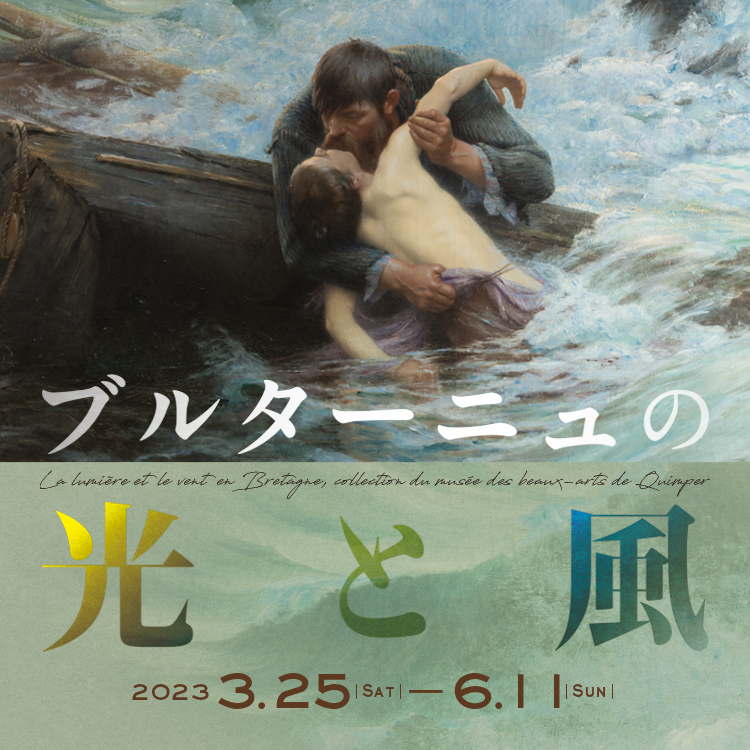 Collection du musée des beaux-arts de Quimper
2023.03.25(Saturday)- 06.11(Sunday)
Brittany is a region of northwest France, known for having rich scenery and unique culture. This exhibition introduces a wide range of sceneries and customs and the history of this area, through the works of artists drawn to the Brittany region. The coastline with its deep green sea and steep cliffs, the unique landscape interwoven with plains and dense forests, and the humble lifestyles and pious faith of the people who live there, have all stim-ulated the interest of many artists since the beginning of the 19th century. You can experience the beauty of Brittany, France's frontier region, through around 70 oil paintings, prints and drawings from 45 artists, including from the collection at the Musée des beaux-arts de Quimper, which owns many works related to Brittany.