Current Exhibition
No exhibitions are being held currently.
Upcoming Exhibition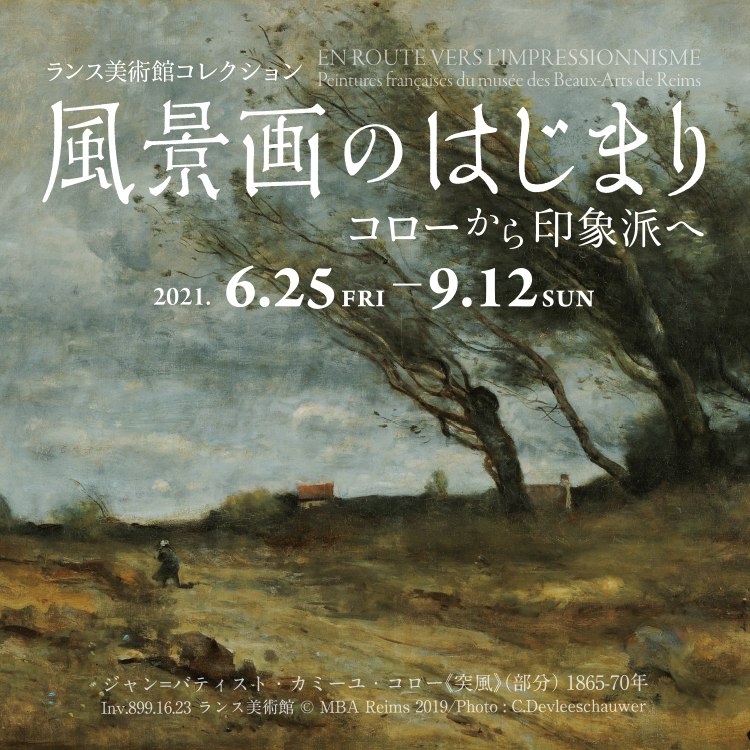 EN ROUTE VERS L'IMPRESSIONNISME
2021.06.25(Friday)- 09.12(Sunday)
This exhibition outlines the development of 19th century landscape paintings, from Corot to Impressionism, through a selection of masterpieces from the Musée des Beaux-Arts de Reims in the Champagne of France. In 19th century France, the popularity of landscape paintings, which had been regarded as a lower-class genre until then, spread through the process of establishing a modern society after the French Revolution. Explore the history of the establishment of modern French landscape art through around 50 oil paintings and 20 woodblock prints from the Barbizon school and artists such as Michallon, Corot, Courbet, Boudin, Renoir, Pissarro, and Monet.