Current Exhibition
No exhibitions are being held currently.
Upcoming Exhibition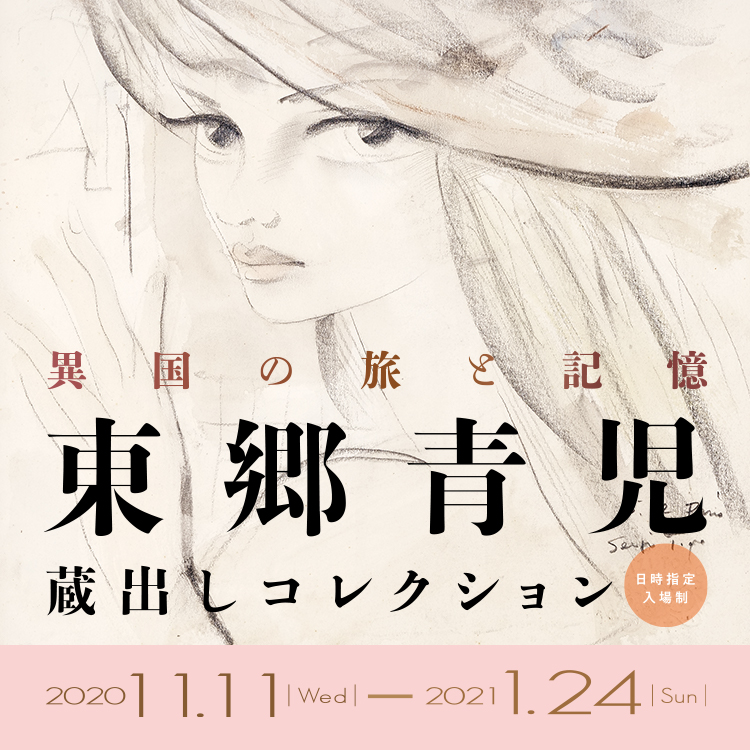 2020.11.11(Wednesday)- 2021.01.24(Sunday)
Seiji Togo (1897 - 1978), who was well-known for his depictions of the beauty of modern women ("Seiji Beauties"), lived in France for seven years from the age of 24, and from the age of 63 travelled overseas almost every year.
In this exhibition, we consider internationality that originated from Japan and France to be one of Togo's core qualities, and follow in the footsteps of Togo, who continued to be deeply interested in foreign countries throughout his life, through the works that were inspired by the things he saw on his travels and the things he brought home.